Labs4rescue
"Save a Lab, have a friend for life!"
Sponsor a Lab

Please Help Us With Mar Lee's Vet Bills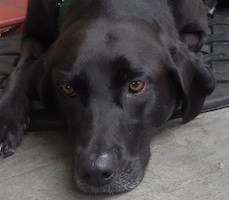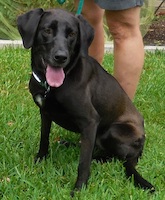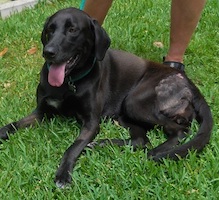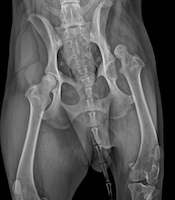 Mar Lee is a beautiful girl who is 2 years old and is a little bit fearful in meeting new people, but she adjusts so quickly to any kindness. MarLee had a very difficult life. She had been hit by someone or something which caused her rear hip to dislocate. It was very painful but she lived this way for over a year. Mar Lee was found stray so we don't have background information. She was not yet spayed and she was also heartworm positive. Mar Lee has had a surgery to try and correct her hip. She is now weight bearing on her injured leg and will hopefully be fully recovered in 6 weeks. We still have to treat her for heartworms. Her expenses have been extremely high, but she is such a sweet and loving girl that there is no question that she will bring someone a lifetime of love and devotion. Mar Lee is one of the most tender, gentle and loving dogs I have ever met. Please consider helping with some of her expenses.

For additional information about Mar Lee please email Jennifer Wright at jenniferwright88@cox.net.
Are you looking for a great way to help one of our other Labs?
Many people are unable to foster a dog, but would still love to help one out. Sponsorship of one of our dogs makes this possible! We always have dogs undergoing heartworm treatment, boarding, or otherwise gobbling up funds! Since we are all volunteers and rely entirely on adoption fees and donations, we sometimes have to turn away dogs simply because there are not enough funds to cover their expenses. By sponsoring a dog, you can help cover his or her expenses, which enables us to ultimately help more dogs!

You can sponsor a dog by either sending a check or money order to our P.O. Box (see address below), or making an online Paypal donation.

Any amount is appreciated, and will go a long way in helping our dogs! Please be sure to indicate on your check, money order, or Paypal donation which dog you would like your donation to be applied to, and we will make sure that it goes to the right place! We are a 501(c)(3) non-profit organization, and therefore all donations are tax deductible.






Print This Page.

E-mail this page.

Like us on Facebook.

Follow us on Twitter.
Labs4rescue, Inc., P.O. Box 955, Killingworth, CT, 06419. |
Contact Us
|
Privacy Statement
|
Site Map
|
Terms of Use
|

|